LETTER FROM FATHER LUCIEN - November 25, 2020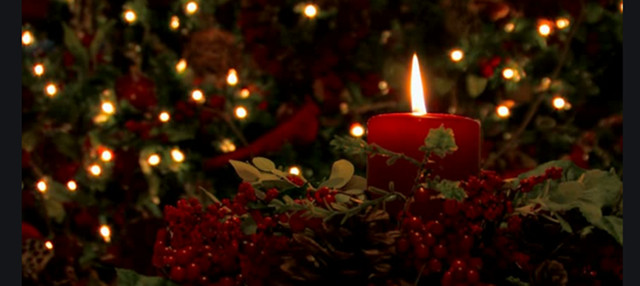 Dear parishioners,
I humbly express my sincere gratitude and greet you on behalf of Saint Helen parish community. I wish you happy Thanksgiving, a Blessed Advent Season, a Merry Christmas, and Happy New Year 2021. The COVID-19 has triggered major disruptions to our professional, personal, religious practices, communal lives. The impact of this pandemic has taken on some of our parishioners' lives; the social distancing implementation has decreased the attendance to our church services, causing a set back to our budgets and projects. Thanks be to God we are alive and most grateful to be able to keep up with the pastoral mission; and more importantly to have daily Eucharist. Due to the pandemic Covid-19, we will not be able to host our Christmas Gala, which is one of our sources of income for our parish. Every penny counts. It is undoubtedly that our parish has been going through financial hardship, some people have asked me: "Father how do you do it; how do the church survive? You never stop working and renovating our church and meeting our parishioners' pastoral needs".
Certainly, we are amid a pandemic and financial crisis. However, we can never stop loving and sharing, for it is the moment to be courageous, loyal, faithfulness, generous, and loving. In the spirits of Thanksgiving, Advent, and Christmas, which are the moments to share, to grow in our love for the Lord and our neighbor, be thankful that we can still make these moments meaningful by living a joyful life. Therefore, with a joyful heart, I am reaching out to you and inviting you to a special Christmas concert on December 20th at 7 p.m. in the church by the TRIO of Holy Family Catholic Church and our Saint Helen Parish Choir. I humbly ask you to make a generous Christmas gift of $ 100 or more to your parish that will go toward our church pews and the choir ceiling tiles replacement that we are presently working on. Indeed, like the widow in the bible, she might not have more to contribute in the collection, but in giving all she had to live on, out of her poverty, she was imitating our Lord in emptying herself for the service God. I am counting on your prayer and contribution as you will give with faith and trust.
Due to the social distancing implementation, the attendance will be constrained. We will be able to accommodate one hundred fifty people. The concert will be livestreaming on Facebook. My dear parishioners, it is my hope that our determination to continue the work of the Lord will give you great encouragement to provide your support, even in this moment of great challenge of our time. Please do not hesitate to contact the parish office if you need more information regarding this letter. We will discuss your concern via phone and email. I look forward to hearing from you as we continue to pray for discernment on means to better help the Saint Helen Catholic Community achieve its improvement plan. Thank you for your support!
If you would like to make a pledge or donation, you can write a check to:

St. Helen Catholic Church School/Pews Fundraising/ Christmas Concert Donation
Attn: Fr. Lucien Eugene Pierre, Ph.D.
3033 NW 33rd Avenue, Lauderdale Lakes, FL 33311

For further information, please call the Office at (954) 731-7314, ext. 1001
or email me This email address is being protected from spambots. You need JavaScript enabled to view it. This email address is being protected from spambots. You need JavaScript enabled to view it..
May the Lord bless you and your loved ones, please stay safe and protect one another.



PARISH NEWS
Live Streaming School Mass for students every Friday at 9AM
Live Streaming Sunday Mass at 10:30AM
http://www.sthelencatholicchurch.net
https://www.youtube.com/channel/UCD86nmOEP4soSiK0xY-eS0w
https://www.facebook.com/sainthelenchurch
• St Paul Center has a free website called : "The Quarantined Catholic Hub" link below:
https://stpaulcenter.com/hub/#
• REMINDER: join Formed website and use this as a resource for prayer and meditation
https://formed.org